Axodys's blog
Flock Is Here
2005-10-21 13:24 ☼ post
I'm in the process of testing out a new social web browser called Flock.  It's based on Firefox, but integrates with various social web services like flickr and del.icio.us.  Flock also has a built in RSS feed reader and weblog posting support (which is how I'm writing this post).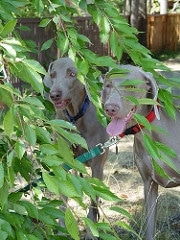 I haven't figured everything out yet, but it seems to work pretty well for an early beta release.   The flickr integration is really cool.  It was a piece of cake to add the picture of Lexi and Gitte to the left.  I've never been much for using wysiwyg weblog editors up to this point, but this one definitely shows some promise. 
The main downside at this point is the lack of direct category and tag support. Hopefully that's something that the Atom API will make possible once it's integrated into WordPress.